Utrecht – Post-Fossil city

Post-Fossil city exhibition in Utrecht, the birthplace of Letters from 2050, took place at the city hall of Utrecht.

An impressive volume thanks to its significant height, the atrium was an intriguing place for our letters to be. A wall was placed in the middle of it, upon which 240 blank envelopes were hanged, all facing their backs as if hiding away from looking eyes. When a letter was picked up by a visitor, a face would appear under it and during the period of three months faces replaced all the letters. Looks replaced all the words.

A public reading performance accompanied the letters. Letter of Roos van der Bie was read aloud on the plaza between the city hall building and the train station: A fitting story that touches upon future of trains in the Netherlands and how they may find their way into a woman's daily life.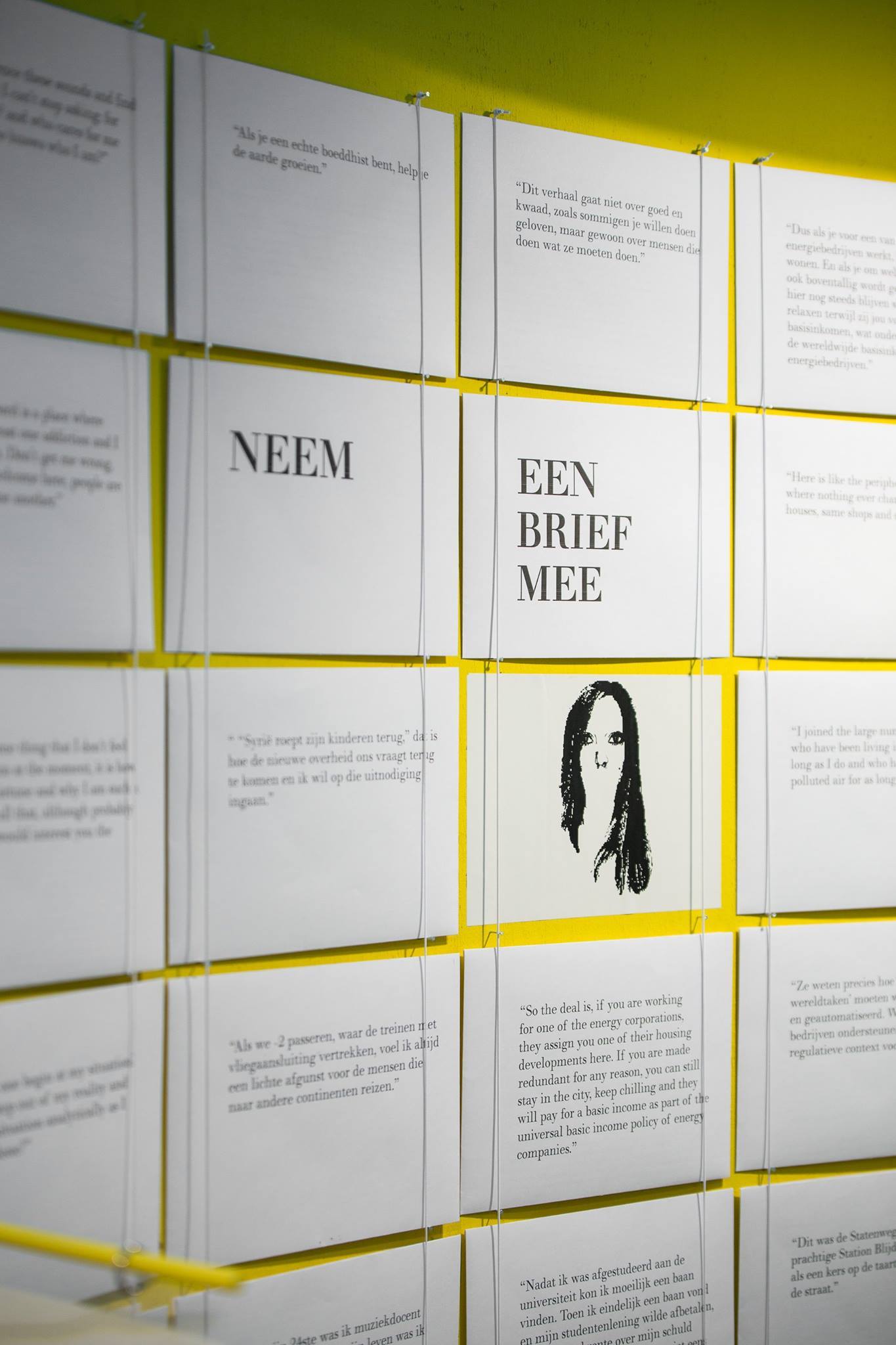 Location: Stadskantoor, Utrecht.
Date: June 2017 – August 2017
Event: Post-Fossil City Exhibition
Organizors: Utrecht University, Urban Futures Studio
Curator: Non-Fiction
An annual event organized by ASN Bank, ACT. is a day for sustainable tomorrow. Letters from 2050 was invited to be a part of it by taking place in a hall where various art works were shouting for attention. A long and silent table of letters was what we imagined; a surface on which the envelopes are laid, waiting to be picked up. The simple gesture of putting them on a table (yet in such a manner that is charged with an obsessive order and care in their rigorous alignment) ironically had a startling clearness of intentions: Envelopes / On the table / Meant to be read.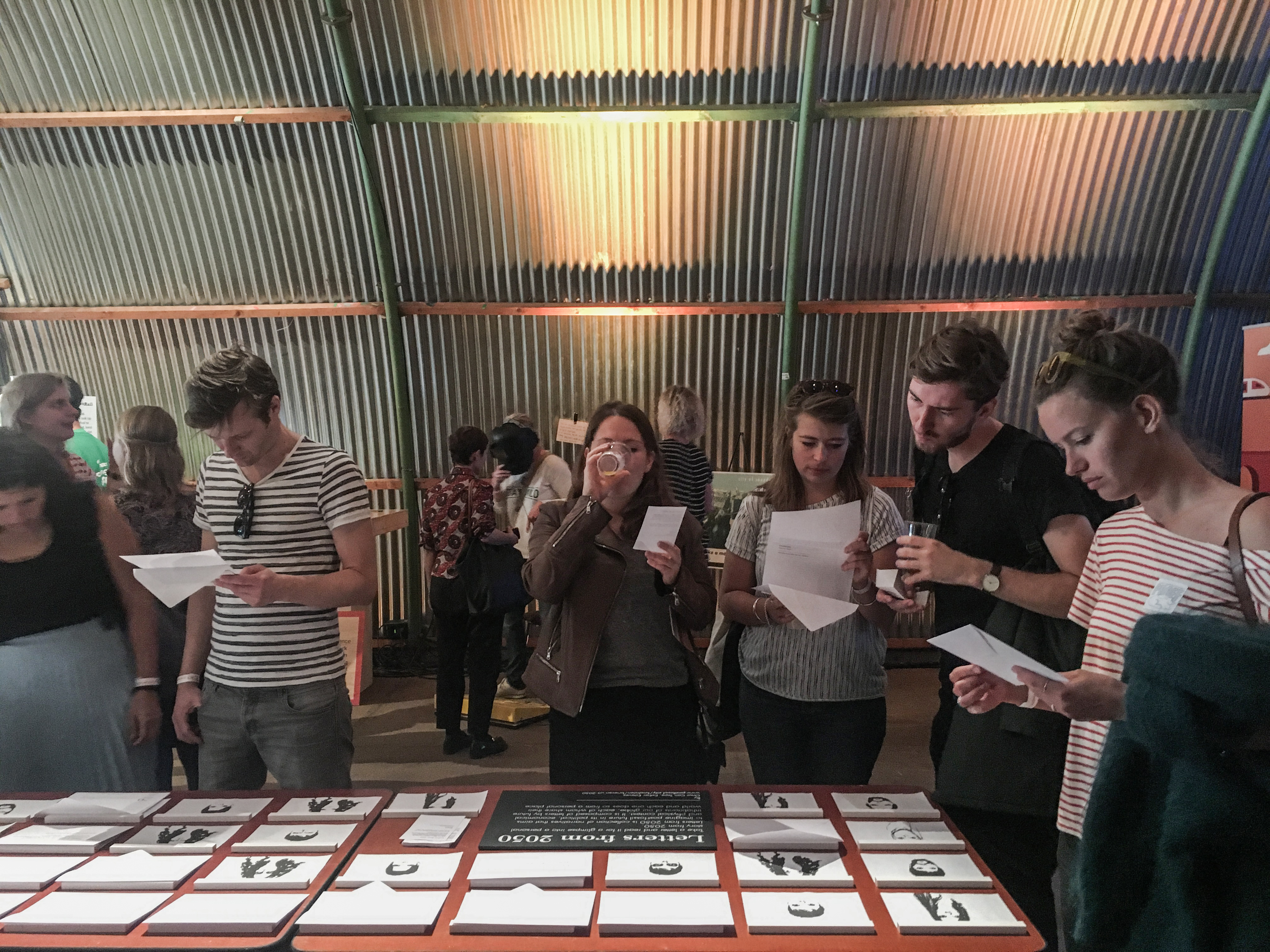 Location: Thuishaven, Amsterdam.
Date: September 2017
Event: ACT.
Organizors: ASN Bank


Location:
Stadskantoor, Den Haag.
Date:
December 2017 – January 2018
Event:
Post-Fossil City Exhibition
Organizors:
Utrecht University, Urban Futures Studio